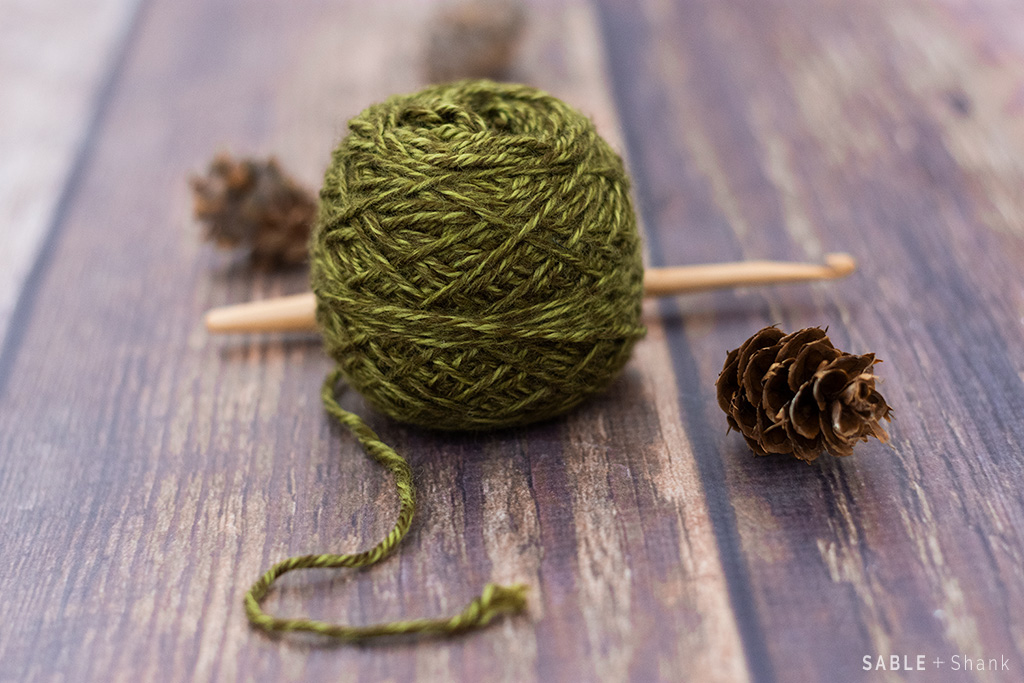 Good crochet patterns for men's and boys' winter hats or scarves are hard to find. Basic beanies are fine, and you'll find some of those on this site, but what about functional yet good-looking items a guy actually wants to wear?
Here at SABLE + Shank we aim to solve that problem by providing free crochet designs that are guy-approved, and easy to crochet. We'll even help you pick affordable yarns that shout masculine style, and won't incite ridicule from hiking buddies.

The patterns on this site are inspired by the rough and rugged terrain of the outdoors, calling you out for adventure whether it's hiking, backpacking, canoeing, or running to the store for groceries (we know adventures can come in all shapes and sizes).
In addition to crocheting these for your family and friends, we hope that you will also be able to use some of these patterns for making items to donate to homeless shelters and hospitals.
Different yarns have different purposes, and each design on this site is uniquely crafted to have the look of a trendy outdoors shop, but the ease of DIY. These items are also designed to be functional in a variety of weather conditions. Use #SABLEandShankOutdoors to show off pictures of you and your crew enjoying the outdoors in your SABLE + Shank gear.
The meaning behind the name
SABLE is a crochet acronym for "Stash Accumulated Beyond Life Expectancy", which, if you have been crocheting for any length of time, you probably have a yarn collection that will outlast you too. Shank refers to the part of the hook that the yarn slides over between the head and the thumb grip as you crochet. Combining these two elements together gives you the ability to express yourself creatively with any number of crochet projects.
We hope you enjoy crocheting items for the men and boys in your life from these patterns!
You are always welcome to drop by our Facebook group to show off your progress, ask questions, or share pictures of your finished crochet items!
"The Lord God is my strength, and he will make my feet like hinds' feet, and he will make me to walk upon mine high places…"
-Habakkuk 3:19